Even though my husband refers to his complete absence of style as a style in itself, let's just face it…on average, women are more interested in being stylish at the range than men. Of course there are many ways for women to show their "gun-style", such as wearing a lacy corset holster or sporting a new pair of .40 caliber bullet earrings. This month we show you some stylish and practical ways for both men and women to upgrade their range gear – buy your own eye and ear protection. Even though most indoor ranges usually have loaner gear for you to rent or borrow, who knows if the prickly-chinned kid at the counter actually cleaned them anyway. Here are a few stylish and practical ideas to consider.
One of the most important pieces of gear you use is your eye protection, referred to as "eyes". Even on an otherwise safe range, you might find that a random ejected casing or gunpowder smoke could irritate your eyes. Not to mention the fact that eye-wear is absolutely required gear on any range worth its salt. It's nice to wave off the loaner gear: "No, thanks, I've got my own."
One of our favorite companies is Sweet Shot out of Wayzata, Minnesota. I get a lot of compliments when I wear my Leopard or Zebra print glasses at the range. Pair the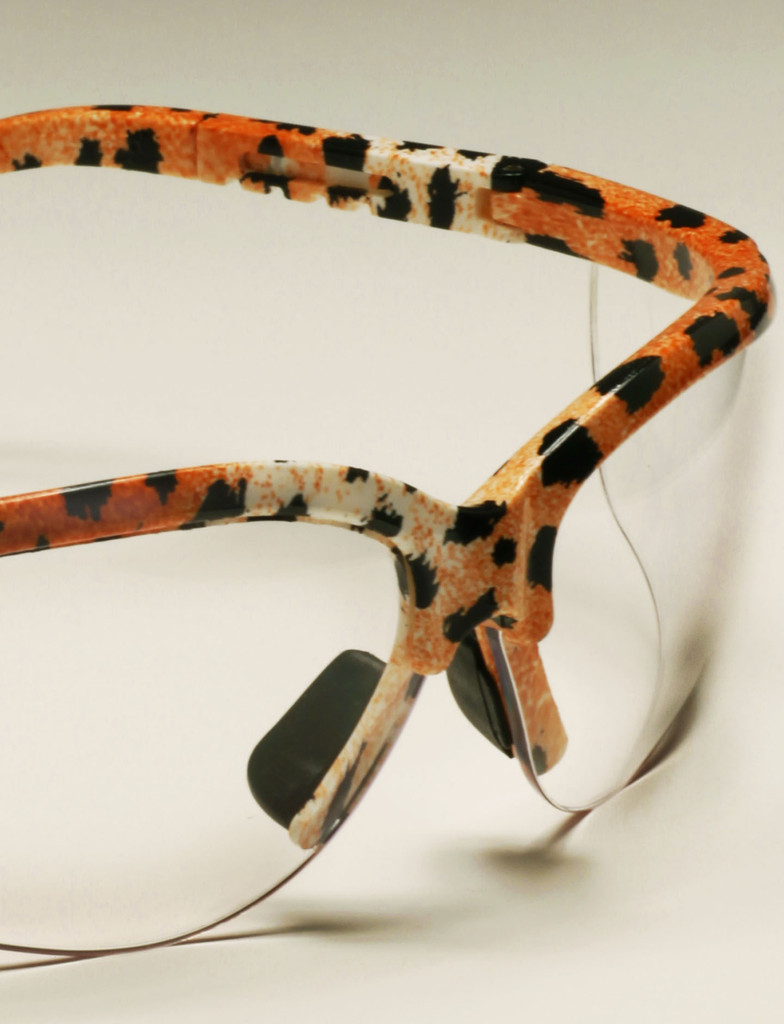 m with matching ear protection and range bag and be a bit girly even when you are out-shooting the boys! And guys – these make a nice gift for the lady in your life! The glasses are made of impact resistant ANSI certified poly carbonate and are reliably safe for your training sessions. If you don't want to go with a wild animal print, we offer a plain white combo, a rose combo, or a black range bundle that are a definite step up in quality from what you normally get in the loaner bucket at the range.
While eye protection is always a mandatory safety practice at a shooting range, ear protection is a bit different. Most indoor ranges require ear-pro due to the higher sonic pressure involved while inside, but sometimes an outdoor range (or the private property "range" your buddy brings you to…) may allow you to roll the dice on this one. Let's face it – like a ginned-up granny on a casino boat, you are bound to lose in the long-run! We suggest always wearing ear protection whenever you are shooting!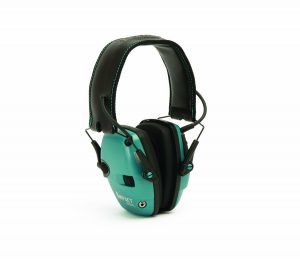 Upgrading your ears is not just about style either. One of the best upgrades you can make is to buy electronic ear protection. The simple design of these low profile ear muffs limits the sound on noises above 82 db (gunshots!) and allows softer noises (voices) to enter. No more yelling at the range, but you will still be protected from the the sonic impact of various firearms doing their business around you. Trust us, the whole experience becomes more enjoyable when you take away the yelling!! Of course, there are a few different colors to choose, or you can go with the low-profile style headband model if you like to wear hats or keep your fancy up-do from getting tussled. Either way, you will really enjoy the ability to have a normal conversation, especially if you are improving your skills next to your significant other or if you are taking private instruction from Sara!
Comments