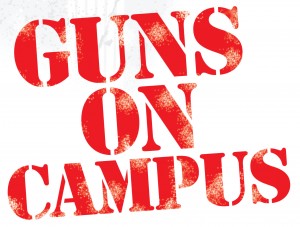 In December of 2014, the Florida State Legislature introduced bills allowing for concealed carry of firearms on public college and university campuses. The bills would overturn current Florida law which lists public colleges and universities as exempted from legal concealed carry. The change would give students with legal concealed carry permits the ability to defend themselves in the event of any active shooter situation or other life threatening criminal event.
The bill is supported by many different groups of students across the state and country. One such group, Students for Concealed Carry, has affiliate groups at many colleges and universities. They have been active in the fight to change Florida law by using social media to spread the word and by making their presence known at the statehouse in Tallahassee and at many campuses statewide.
Unfortunately, the FGCU Faculty Senate has issued a resolution stating its strong opposition to the bills. The senate believes that more guns equal more danger and states safety is its top priority.
We can only hope that criminals understand and respect the wishes of the faculty senate and that good quality "GUN FREE ZONE" signs posted at the entrance to every building will be enough to deter the thugs with firearms.
For the record, AthenasArmory.com supports the right of every citizen to legally carry a concealed firearm, including on campus. As of this writing, the issue is being debated in the state legislature.     
Comments