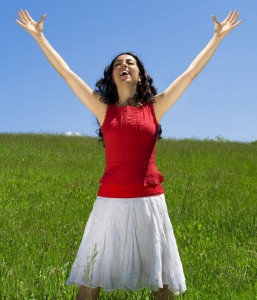 …after moving to Florida was awesome – abundant sunshine and plenty of beaches, plenty of work and no state income tax, and her favorite part…minimal government interference with her 2nd Amendment rights. Many people make the move to Florida every year, mostly to avoid the nasty northern winters, and Janey was no different. She had been dreaming of becoming a Floridian for years and then her chance came – a job transfer opportunity that would land her in southwest Florida, less than 5 miles from the beaches.
After getting her FL Concealed Weapon/Firearm License (MN and FL are not reciprocal states – do not recognize each others permits!) and settling in a bit, she soon realized that the constant summertime heat, especially in south Florida, required some changes in wardrobe. Of course, this meant some changes in holsters as well. In Minneapolis, she wore a lot of jeans and baggy sweaters outside of work for most of the year. This style of dress gave her a lot of space to conceal her preferred carry gun, a Smith & Wesson M&P Shield, on her hip in a leather holster. Now that the sub-tropical heat was beating down on her everyday, she found herself wearing maxi skirts, shorts, and tank tops a lot of the time. Concealing her 9mm Shield on her slim frame was a bit more of a challenge.
Janey decided to make two changes to her daily concealed carry setup. Instead of carrying her gun in a leather OWB holster, she has now switched to an Inside the Waistband (IWB) Sticky Holster for most normal days, mostly wearing shorts or lightweight pants. The Sticky Holster is more lightweight than the leather and is just as durable. Plus, it seems to get more "sticky" in the heat and sweat. She has found that her gun virtually disappears if she wears it in the small of her back. The next change was to start using a belly band type holster with her maxi skirts. The Can Can Hip Hugger is great because it slims her waistlin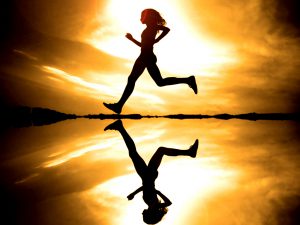 e a bit and makes it easy for a loose shirt to conceal her firearm. If she rides it kind of low, she can actually conceal her gun with a couple of layered tank tops. And its a perfect choice to use while running on the beach – it holds her gun, an extra magazine, a pepper spray and her phone!
Now that she has found a couple of new holsters for her everyday carry lifestyle, Janey has decided to work on her draw stroke from the new carry positions. The instructor had told her during her basic pistol class that regular dryfire and draw stroke practice is necessary if you want to be prepared to defend yourself in a life-threatening situation. She decided to commit 10 minutes each day to work on both the draw and trigger press. Muscle memory, muscle memory, muscle memory…. And besides, 10 minutes a day doesn't interfere with the other important Floridian activities, you know, like making it out to the beach to catch the sunset…
Comments